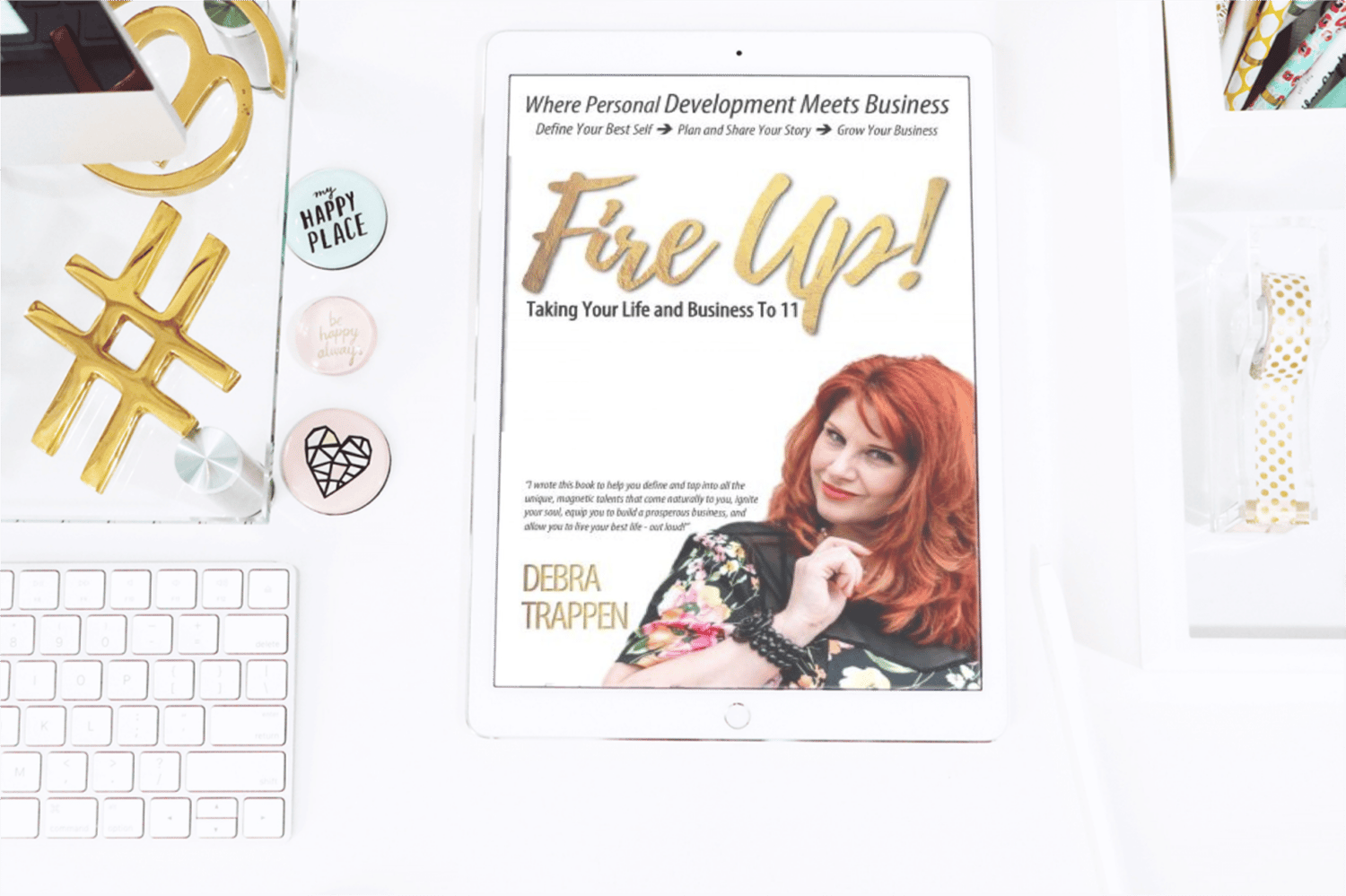 Fire Up! Taking Your Life And Business To 11
On Sale
Preview
Fire Up! Taking Your Life And Business To 11 is more than a book.  It is your primer to living the life you were meant to live.
If you are ready to stop dreaming and start doing, Debra's proven steps and strategies will help you progress to where you need and want to be. Years of research coaching 1:1 and group clients have assisted Debra in identifying roadblocks and limiting beliefs that restrain individuals from developing a positive, productive and profitable mindset.
Now, in Fire Up! Taking Your Life and Business to 11, Debra starts by walking you through each step of her Core Four process, providing the tools and asking the hard questions, inspiring you to excel and become the leader you were meant to be. Then she shares tips and truths on how to share/amplify this fresh, authentic story online to attract ideal connections and clients to build a business and life that FIRES YOU UP!
The second edition includes ooooooodles of new content, including:
 Additional Core Exercises + Lists
 New Sections On Personal Development
 Updated Case Studies + Stories
Enjoy your Fire Up journey.

Cheers!
Debra
ps. Don't miss the companion workbook to this moxie-filled book.  You can find it, along with Debra's other products, here: https://payhip.com/debra11